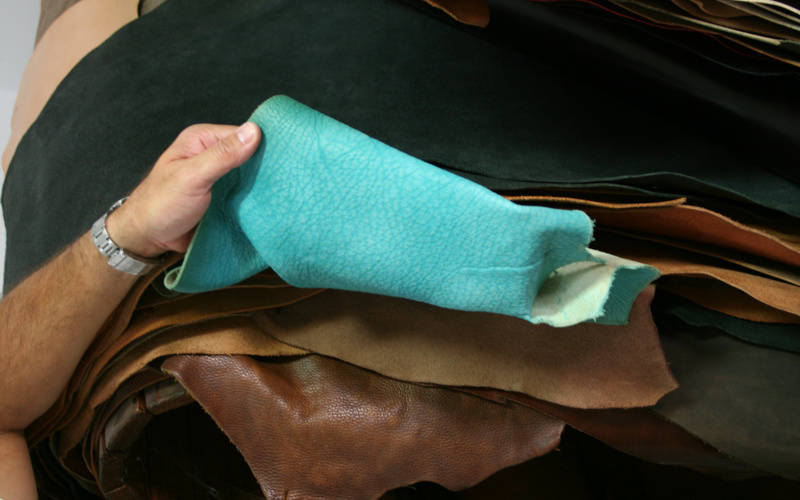 To go hand in hand with fashion trends and be ready for the demands of this market, we have developed the metal free tanning system..
This type of tanning completely free of chromium, zirconium, titanium or aluminium, allows to have a product with high technical and mechanical features, with high resistance to light and a superlative performance of colours always full and bright..
The preparation of leather during the tanning phase, permit to obtain a stable leather and ready to fix the synthetic products used in the following phases, gaining perfect oiled and soft leather.
The study of dyeing systems guarantees results in compliance with UNI standards on metal-free (MF).